You may be familiar with the BGAN, or Broadband Global Area Network. It's a global network that utilizes portable terminals which can be used to connect a laptop or BGAN satellite phone models to broadband internet in a variety of locations, including remote places with no other available signal. These BGAN terminals can be used anywhere so long as you have clear line-of-sight to the satellite. Here at Remote Satellite Systems International, we carry several BGAN models, including Hughes, SABRE, and Thrane & Thrane.
The appeal of BGAN satellite phone models really comes from their portability. Many satellite phone options require bulky satellites that are difficult to transport, but there are compact options that provide the same effective signal from equipment that is the size of a laptop. This makes travel much less of a hassle. BGAN prices vary depending on the capability of the selected system, and all the various details are available alongside the product listing. If you have questions about a given system, please contact our team so we can help you select the system that's right for you and your needs.
Contact a BGAN Expert Today
For more than 15 years, RSSI has provided BGAN satphone service, equipment, training, and rental to companies, individuals, and even governments. No one knows this industry better than we do. Whether you need a satellite phone that works in Antarctica or a system that will keep your city communicative during an emergency situation, our expert advisors will guide you in the right direction. Give us a call today so we can find the solution that's best for you.
Call 1-888-989-8199 to get started!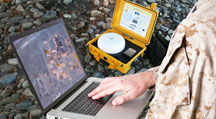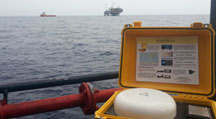 BGAN Features:
• High-Speed internet to any connected device.
• Terminal jacks are assigned a phone number to allow standard phones to use the system.
• Internet & phone can be utilized simultaneously.
• Self-contained, runs on internal battery. Battery life is normally 36 hours of Idle use.
• Voicemail, call hold, call waiting.
• Performance Video Streaming Services with guaranteed speeds.
• SMS text messaging. Group 3 FAX and ISDN 64Kbps capable.
• All terminals may connect to 12 or 24V power with optional DC vehicle port adapter.
• All terminals work with different International AC powers, (U.S., U.K., European standards).
• A BGAN terminal is capable of working globally
• How to use BGAN: click here for larger video